This content is brought to you by Visit San Antonio and New Creative Media. All additional expenses and opinions are 100% my own and my family's.

One of my earliest vacation memories is taking a trip to San Antonio, Texas with my parents and little brother when I was a tweenager. My aunt, uncle and cousins lived there and we spent the week hanging out with them in their home as well as seeing as many sites as we could. Since then I've been in love with the city, the culture and all the wonderful food and entertainment it has to offer. Now that I'm an adult and living just a short drive away I admit the Money Saving Parent family has taken advantage of our proximity to San Antonio to road trip there as often as we can. We have even made a week of it over a spring break as my parents joined us there and I was able to relive the magic of a family vacation, but now with three generations! Our recent trip to San Antonio my daughter and I came up with a list of things we haven't done before but that we have always wanted to do. The challenge – to see how many fun filled activities (not just for the children) that we could fit into one 48 hour period in San Antonio. The bigger challenge, to not do anything too fast but to enjoy each adventure as it came along. After all there is SO much to do that we wanted to make sure we enjoyed our list, not just finished it.
Day One In San Antonio, Texas
The most important thing to do when planning a trip is to find great accomodations with just the location you will need to easily get back to it when you are tired from being out all day. This weekend we returned to the Hotel Valencia Riverwalk for the third time! The location is right on the River Walk with two different ways to access it and it has a wonderful and unique dining experience. But more about the hotel later!
After checking in we headed first to Buckhorn Saloon and Museum, and The Texas Ranger Museum. It was just a short walk away from the hotel and a great way to start off our adventure in true Texas style. It offers 33,000 square feet of artifacts from Texas history and more than 520 different species of wildlife.
Returning to the hotel we headed to Dorrego's, with a brand new Argentinian inspired menu which even my children enjoyed served family style where we enjoyed dinner with some friends we hadn't seen in far too long! (More about Dorrego's later with our Hotel Valencia post)
Needing to take some to walk off our meal we headed to Alamo Brewery. Mr. Money Saving Parent has been talking about visiting there ever since we started planning our trip and the first night seemed a good time. We might be too tired after all the fun activities on Saturday and Sunday. Alamo Brewery is a brewery tour, tastings and it is powered by solar energy (that also looks like art). The kids and I played games while dad (aka GreatBeerNow.com)  soaked up tons of beer knowledge and had a taste or two of their uniquely and deliciously made beers.
Wanted to get an early start (and not miss out on the complimentary breakfast available at Hotel Valencia) it was time for bed. We had BIG plans for the rest of the weekend but we are definitely off to a good start with our checklist.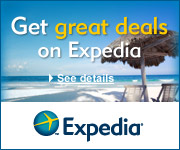 Day Tw0 In San Antonio, Texas
After a delicious breakfast it was time to hit the road or the sidewalks as the case may be. We actually drove to the Tower of The Americas but once you return back downtown you can pretty much get around on your own without a car.
Next stop, The Alamo! This is a must see and do in San Antonio. You learn so much history and each time we have been there we have discovered something new. This year we were finally able to find my husband's ancestor on the wall!
After a sno cone break it was time for some more adventures. Not everything has to be educational so we headed to the Guinness Book of World Records, Haunted Adventure and then Tomb Raider 3D Ride.
Money Saving Tip! After you exit the Tomb Raider Ride you enter an arcade where you can play for FREE!  Visit San Antonio online for a list of dining, hotels, entertainment and attractions to help you plan your trip to San Antonio, Texas.
It's time to head to the other side of the city but first we stopped at a local restaurant for a quick lunch, some games and a beer from Weathered Brewing for Mr. MoneySavingParent.
We haven't been to the zoo since our spring break trip with the girls and there were pretty little then. Thank goodness I had grandma and grandpa to help. Dad had never been so it was definitely on our to do list!
After the zoo and the nearby Botanical Garden it was time to head back to the River Walk. There we headed straight to the Rio San Antonio Cruises. They were only about a three block walk from the hotel! The last time we did this cruise it was St. Patrick's Day and also Christmas. It was excited to take in all the history and every day River Walk fun.
After dinner at a nearby Yard House it was time to slow it down a little bit. We revisited another family favorite, the horse and carriage rides. The lights are so beautiful and the tour guides so informative. My daughter is getting ready to take horse back riding classes and the tour guide was nice enough to let her share a treat with the horse before we rode.
Tucked in for the night early because tomorrow is a BIG day. We have Sea World, Aquatica and a return to the Natural Bridges Wildlife Ranch on the list. All these things are on the way back to Houston so why not take advantage of them?
Money Saving Tip! Did you know that there are over 15 fabulous fun filled activities and entertainments located in San Antonio, Texas that you can enjoy for FREE? Among these are the Japanese Tea Garden*, The Alamo*, La Villita Historic Arts Village*, Market Square*, Pearl Brewery*, The River Walk*, and San Antonio Missions National Historic Park*. Visit San Antonio online for a list of entertainment and attractions.
Day Three In San Antonio, Texas
Up and at them early we head straight to Sea World! There is so much to do and learn there. About halfway through the day we realized we had simply lost track of time and headed to Aquatica for more relaxed (and cooling) family fun with rides and slides and more. Thank goodness there is a store right there because we forgot sunscreen and towels. I thought they packed in their suitcase they thought I packed. But the day was saved.
We didn't manage to accomplish everything on our list. The Wildlife Ranch will have to wait for another day. I've got two little girls (and one very tired mommy) ready for bed! Suitcases were dropped in my bedroom and I'll deal with the laundry tomorrow!
Need help creating your own family fun checklist? Here's one for you all you need to do is print it out! Free Printable Family Fun Checklist for San Antonio in pdf.
* Indicates we have visited there.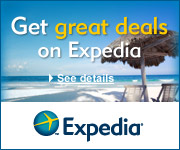 Related Posts :