While at the amazing Disney Social Media Moms Celebration my family and I were treated to a pre-viewing of the amazing new Disneynature movie, Born In China. I admit when the girls learned about a movie screening they were hoping for Beauty and the Beast but they weren't disappointed in the adorable adventures of YaYa, TaoTao, and all their friends.
As they have in past years moviegoers who see Disneynature's new True Life Adventure film BORN IN CHINA during its opening week (April 21-27, 2017) will benefit the World Wildlife Fund (WWF). Based on opening-week attendance, Disneynature, via the Disney Worldwide Conservation Fund, will make a contribution to the WWF to help protect wild pandas and snow leopards in China! 
About Born In China
Narrated by John Krasinski ("13 Hours: The Secret Soldiers of Benghazi," NBC's "The Office," "Amazon's "Jack Ryan"), Disneynature's new True Life Adventure film "Born in China" takes moviegoers into the wilds of China, where three animal families showcase intimate and sometimes harrowing moments in their lives. Director/producer Lu Chuan ("The Last Supper," "Chronicles of the Ghostly Tribe") brings his feature-film experience to the movie, capturing real-life stories of the natural world in a stunning, cinematic style. "Just like any movie, our goal is to tell a compelling story," says the director. "But this is special, because the stories of these wild animals, not only show the power of nature, but represent a great source of pride for the people of China."
Says Lu Chuan, "The footage was just great. I realized a nature movie is not so different from a feature film. I wanted to make a special movie—not just for audiences, but also for myself. I wanted to show how these animals are metaphors. They give birth, like we do. They do their best to raise their cubs, like we do. They succeed and they fail. And when they fail, consequences can be dire. Their drive to do what is best for their families resonates with all of us."
Following the stories of three animal families, the film transports audiences to some of the world's most extreme environments to witness wildly intimate moments in the lives of these animals. A doting panda bear mother guides her growing baby as she begins to explore and seek independence. A two-year-old golden monkey, who feels displaced by his new baby sister, joins up with a group of free-spirited outcasts. And a mother snow leopard—an elusive animal rarely seen by human eyes— faces the very real drama of raising her two cubs in one of the harshest and most unforgiving environments on Earth. Featuring stunning, never-before-seen imagery, the film navigates China's vast terrain—from the frigid mountains to the heart of the bamboo forest—on the wings of red-crowned cranes, seamlessly tying the extraordinary tales together.
Fun facts about Born in China
The Red Tailed Crane 
Adult birds are really imposing—1.5 meters tall—but the chicks are absolutely tiny." "Very shortly after hatching, the chicks can walk, run and even swim According to cinematographer Paul Stewart.
It represents faithfulness, longevity.
The Panda
The panda is endangered—there are only 1,864 living in the wild according to a 2014 census.
To ensure that the filmmakers would not endanger the animals by habituating them to humans, filmmakers were required to don "panda suits"—black and white garments made to look and smell like pandas—that allowed them to blend in with the subjects they were filming.
The Snub Nosed Monkey
Filmmakers captured moments in the golden snub-nosed monkey's life rarely—if ever— seen on film before.
Crew members had to make their way through Revised for U.S. Release January 26, 2017 5 the dense forest each day, which was both time-consuming and physically demanding.
The Migrating Chiru 
Fewer than 75,000 chiru remain on the planet, due to generations of poaching.
The Snow Leopard 
Experts estimate that there as few as 4,000 snow leopards left in Central Asia's high mountains.
At more than 15,000 feet above sea level, Dawa's world is decidedly inhospitable. Winter temps are bitterly cold, precipitation comes largely in the form of hailstorms and limited vegetation provides little relief from winds that can exceed 40 miles per hour.
Be sure to stay for the after movie movie! You won't want to miss that.
Start your Born In China Adventure!
Free Printable Born In China Educators Guide
Free Printable Born in China Activity Book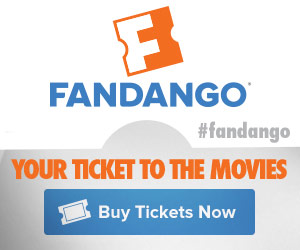 Related Posts :