My daughters love robotics and coding. They play on the Google site putting codes together to make graphics, gifs and more so when we were offered the opportunity to review the brand new robotic toy Dash from Wonder Workshop we were thrilled! The only downside? Now they have to save their allowance so they can add Dot to the family.
Do you want to have first-hand experience and influence how your child will learn, build, and grow?  Do you want to make it a fun and educational experience that you can both enjoy?  With these new kids tech products/gadgets and learning apps, keeping your kids engaged couldn't be easier. Meet Dash – Dash is a real robot, charged and ready to play out of the box. Responding to voice, navigating objects, dancing, and singing, Dash is the robot you always dreamed of having. Use Wonder, Blockly, and other apps to create new behaviors for Dash — doing more with robotics than ever possible. No books or camps needed!
Now don't get me wrong. Our robotics workshops were a blast, but they only happen once a year and they can be expensive. Bringing Dash home to the family gives us the chance to get in on the learning fun together as a family. Personally I LOVE the cute little voice!
Here's what comes in your Dash Box:
1 Dash
1 Charging Cord
2 Building Brick Connectors
Getting Started Guide
It was charged right out of the box and the kids were able to get started in just minutes. The only problem we had was who got to play with it first! The girls then got creative with the box and made it into a "home."
The quick start guide made it easy to get started. We started off with the Wonder Shop app, but there are several others you can use to code, create and play with Dash. You can also use codes created by others and posted in the apps to make it sing, dance, perform, roll, navigate and talk.
There are three basic types of coding and creation. You can use controller mode. In this mode you control it using your phone app "joy stick." You can move it around, make it different colors, make it talk or make animal sounds. Then you have the Quest/Challenge Mode and you have different quests which you accomplish. As you accomplish them you unlock more abilities and behaviors  for Dash. Lastly there is a type of Freestyle where you can code Dash your own way from the abilities unlocked during the challenges. You do those things by putting the codes together.
To use coded games created by others you visit the main screen in the apps it is available to work with including Blockly, Xylo, Path and Go. You can also share your own.
You can learn even more about Dash and Dot online and for all the teachers out there there is even a teachers program so you can help bring STEM to your classroom.
A few of our favorite things about Dash is the continued ability to grow and learn. The girls are participating in learning play AND having fun. I've mentioned I love the cute little voice. I also love hearing the girls laugh and squeal whenever they do get the coding correct and Dash completes the tasks they are creating. They have offered to save their allowance to get Dash his friend Dot, but I think it would also make a great Christmas gift.  Hopefully they aren't reading today's blog post – and it can be a surprise!
Dash and Dot are brand new products and if you are wondering where you can find them? BEST BUY! Order it online now and get free shipping through the holidays.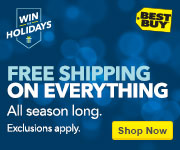 Disclosure: The reviewer has been compensated in the form of a Best Buy Gift Card and/or received the product/service at a reduced price or for free. 
Related Posts :