Do you get frustrated with paying for your luggage on a flight? Just imagine if this hadn't been a roadtrip! With many airlines charging $25.00 a bag that would be another $100 spent on my trip before I even arrive! You know we wouldn't have packed like this if we were on a flight, but then again we may end up buying things we needed once we arrived at our destination. If you are getting ready to travel in the month of May, Best Western Hotels and Resorts are helping out with the bang of the baggage buck!
According to a recent press release
Best Western Hotels & Resorts announced today the exciting launch of BW Baggage Bucks – a new perk alleviating from travelers the stress of checked baggage fees – making travel a little less costly and a lot more rewarding this spring season. 
With BW Baggage Bucks, Best Western Rewards® (BWR®) members are given the opportunity to put some money back in their pockets and take back their ability to travel with baggage, without having to pay for it. Valid from May 1-15, any member staying at a Best Western branded hotel and traveling on a commercial flight during the promotional period will receive a $25 Travel Card® per checked luggage piece. Travelers must simply send proof of payment to baggagebucks@bestwestern.com. Up to two $25 Travel Cards can be earned during the promotion.
"BW Baggage Bucks is an industry-first perk in the loyalty space, and Best Western is thrilled to be providing benefits such as these to our customers," said Dorothy Dowling, senior vice president and chief marketing officer for Best Western Hotels & Resorts. "Keeping with our commitment to providing guests with an industry-leading rewards program, we are always looking for ways to provide tremendous value and instant gratification. BW Baggage Bucks is doing exactly that."
Coming on the heels of a recent refresh of Best Western's BWR program, the BW Baggage Bucks program underscores the instant rewards that can be earned by the company's most loyal customers.The new tagline for the company's loyalty program – Go.Get.Rewarded –demonstrates commitment to delivering an exceptional customer experience through a simplified, meaningful and rapid rewards program.
Best Western also recently introduced a new digital membership card allowing BWR members to conveniently access their membership number, point balance, current tier level and exclusive deals and offers – including BW Baggage Bucks. 
"We encourage our guests to Go.Get.Rewarded now and enjoy all of the opportunities that BWR will present to them," said Dowling. "We cherish the loyalty of our customers and want them to return to our properties again and again. BWR is one of the most valuable loyalty programs in the industry and we know that our members will revel in the new perks that have been introduced."
The revamp of the BWR program provides enriched benefits members can look forward to – illustrating Best Western's commitment to bringing "real value" to it guests, in comparison to industry competitors. 
I like getting more bang for my buck. I haven't stayed at a Best Western recently but this is definitely a good reason to if we were traveling. It would be really nice if they kept this program as a benefit for all their reward members! But who knows maybe it will be so successful they will find a way to make it stay.
Remember – this is only available to reward members (it's easy to sign up) and only during the period of May 1-15. So, if you are planning a trip to visit mom for Mother's Day maybe a Best Western is  a place to consider staying.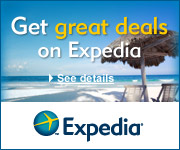 Related Posts :