Wonder what to do and how to do it to create spooktacular family fun this Halloween? Let us be your guide with these 31 ideas for decor, party planning, to create happy Halloween holidays all month long. Choose from decorations made straight from the recycling bin to those you can use all year long.  And, it's not just decor, but a whole lot more including family fun activities, recipes and party planning.
This post contains affiliate links, which means we may at no cost to you, receive a commission when you make a purchase on the sales or services we talk about. All opinions expressed are our own. This disclosure is provided in accordance with the FTC Commission's 16 CFR § 255.5 Guides Concerning the Use of Endorsements and Testimonials in Advertising.
Digital Decorations from AtmosFX
 .Get some beautifully animated digital decorations from AtmosFX and take your Halloween party to the next level in fun. Use their projector or yours to make walls, windows, picture frames, and 3DFX® Forms come to life with frightful wraiths, singing pumpkins, possessed portraits and dozens of other characters. I've ordered mine and can't wait to set it up and get ready to BOO my neighbors in a fun and friendly way!
To see all the digital decorations available, visit the AtmosFX Shop. I ordered the package (stay tuned for updates) which included Halloween and Christmas! You can update with a number of different holidays like Valentines Day, New Years Eve and even Easter! There's a fun assortment from spooky to fun.
See the video for how easy this looks to do, not to mention entertaining to your guests.
Cheesecloth Ghosts. What do you get when you mix mannequin heads, cheesecloth, glue, and a little paint? Create some spooktacular specters that are quite terrifying (yet very affordable).
Monster Door Makeover. Give guests a surprise by turning your ordinary door into a monster by reusing ordinary grocery bags!
Skull Centerpiece Floral Arrangement. Most of us consider skeleton decorations outside, but for a moment, imagine them front and center, as a piece of art; a centerpiece, if you will.
Lollipop Lollipop Oh Lollipop Monster.  A little bit of styrofoam, a bucket from the dollar center at Target and some lollipops create a centerpiece for you holiday party or the office. Turn it into a game for your party by marking a dot on the bottom. Whoever pulls out the dotted Dum Dums
wins a prize.
Milk Jug Ghosts. We have made these for years and it's so easy! Rinse out plastic one gallon (you can use half but the larger ones are easier to see). Use a Sharpie Marker
to create a face then insert a battery powered candle
in each one. Use them to decorate your walk or drive way greeting trick or treaters with spooky yet not scary fun. Well I guess that all depends on how well you draw the faces!
Halloween Recycled Can Craft: Mummy, Daddy and Me . For the little ones all you need is an empty can from the recycling bin, some glue
, googly eyes
and you are on your way to making the whole family into ghoulishly cute Mummy's.
Floating Candles (like the ones at Hogwarts). Are you a Harry Potter fan? Light up the night, hallway, or great room with this awesome floating candle idea.
Broom Parking Sign. With a couple hooks from a hardware store and your home printer, you can make sure attending witches have a designated place to park their brooms.
Zombie Barbie Parade. Don't throw away those dolls your kids have outgrown, these gals would look great marching across your yard, or across your dinner table! You can also built an affordable mini-horde by picking up inexpensive dolls at thrift and discount stores.
Glowing Eyes (made out of toilet paper rolls). This idea is so easy, it's a wonder people don't do it year-round. These eyes look great at night and your trick-or-treaters will get a scare from whatever is watching them in the hedge. For instructions and more, visit the DIY Network. 
Skeleton Buffet. Serve your guests a frightfully bony buffet, with meat and cheese picked from the bowels of a skeleton.
Zombie Gingerbread Cookies. It's not quite Christmas yet, but but break out those cookie cutters early to add some adorably spooky and seriously tasty gingerbread zombies to your party spread.
Mini Pinata Party Poppers. Boo a neighbor, have them at your Halloween party, leave some on your desk for your coworkers, hand them out for Trick or Treat or use them for treats for the school parties. These Mini Pinata Party Poppers are easy to make in just minutes!
Monster Marshmallows. These ghoulish little snacks are easy to make and sure to impress guests.
Ghost Hand Punch. It's an oldie but a goodie! Fill a clean, food-grade, rubber glove with the concentrate of your favorite drink and freeze it. Remove it from the glove once it's frozen and place in your punch bowl for a spooky surprise.
Dracula's Dentures. This easy and eye-catching snack will make your guests all smiles using just marshmallows, sliced almonds, and a little frosting!
Halloween Corn Hole
Toss. Asking yourself what to do after your guests arrive? Try this new take on a familiar game.
Horror Movie Trivia. Spice up your party these free horror movie trivia games!
Graduate from Monsters University. A family favorite and just right for the young ones, try these fun filled free printable activities for a rainy day activity, while waiting for it to get dark to go trick or treating or as part of your party planning.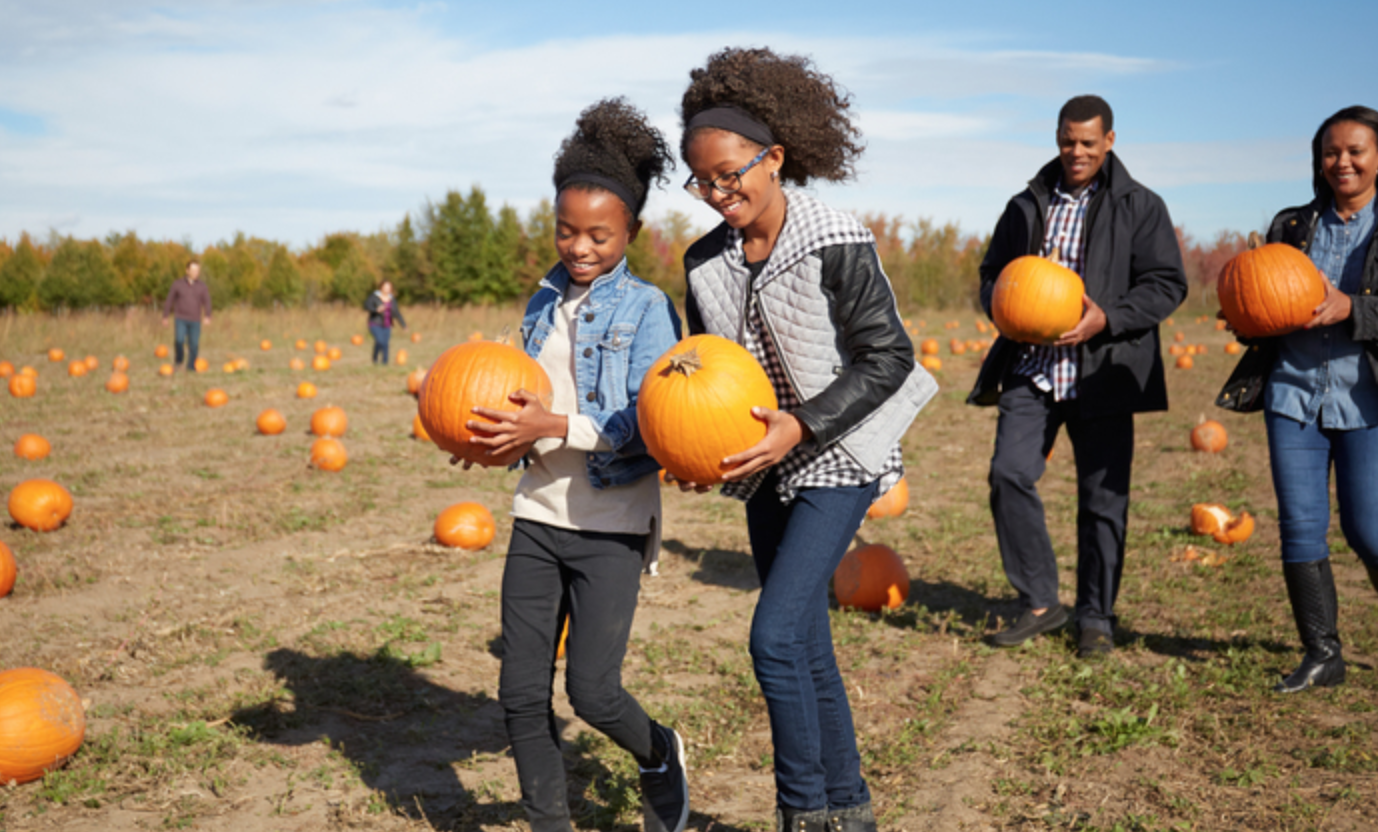 Peter Piper Picked a Pumpkin and We Do, Too. We love going to local farms to pick our own pumpkin. Have you ever noticed that no two pumpkins are alike? Now that we are in the Houston area, we have some really wonderful pumpkin patches to choose from that offer not only a pumpkin to pick but family fun activities, too.
Pretty as a Pumpkin. However, our pumpkin carving has evolved to pumpkin decorating. Some of us like to carve, while others like to "adorn." Our pumpkins are as varied as our personalities and range from spooktacular faces and candles to wiggly eyes and yarn to making your own boo-tiful pumpkin person.
Chestnuts Roasting on an Open Fire. Well, not exactly an open fire or chestnuts, but I love to roast pumpkin seeds. There are all sorts of recipes that you can use to "spice" them up and they make a great treat for the whole family or for a Halloween party.
Monster Movie Night. Whether family favorites like "Spookley the Square Pumpkin" or something a little more horrific for the older "horrors" in my life, we have a monster of a good time with family movie night, complete with popcorn and caramel apples.
Getting our Halloween on. With three girls in the house, we pull out all the stops and the colors when it comes to boo-tiful Halloween colors like orange, brown, black, and green. Try out a variety of nail polishes or include a howling good stencil as part of your nail art. Hair bows, headbands and t-shirts dress things up.
Easy DIY Halloween chair or bar stool slip cover craft.  Boo-tiful bar stools or chair seat covers with your child's favorite Halloween designs dress up where you are sitting down.
Trunk or Treat. We have all heard of trick or treat, but trunk or treat was a new one to me after moving to a new city. Now we can enjoy a variety of trick or treating opportunities sponsored by our playgroup, churches or school. The girls often enjoy a chance to trunk or treat with their friends and school mates.
Boo to You and You!  Surprise a neighbor with a sweet treat on their door step, and I don't mean eggs or toilet paper. Print out a cute Boo to You card and leave them a plastic cup with pencils, stickers, erasers, pens or even Halloween rings. Don't leave your name or number; this is just for fun, not a competition.
Go for Halloween Garland.  Just say no to buying crepe paper, metallic lettered signs or plastic banners. Use cut outs of newspapers or cardboard boxes to create your own custom made banners and signs. Cut out your Halloween message and hang the letters along a twine with clothespins
. Or use strips of newspaper to create a spooky paper chain to creep around the house. Count down the days until Halloween by removing a chain a day.
Create a Magical Character Repurpose an old broom to create your scarecrow or witch. Place the broom handle side down into the ground. Using a glue gun and felt create the face of your scarecrow or witch on the straw portion of the broom (which is now the top). Next, take a coat hanger and "dress" it with your Halloween creatures costume clothing all of which can be taken straight from your closet. Hang the hanger around the "neck" of the brook where the straw meets wood. Close the hanger tight to attach it. Top hat, scarf, witches hat and you have a homemade decoration that is definitely "waste not want not."
Share the Wealth. One really great way to make friends and influence people is to show up at daddy's work with a bag of sweet treats
for him to share. It cuts down on the candy and treats in my house and makes a hard-working person's day. There are also places to donate your candy to be shipped to the military or get cash for your candy at doctor's offices.
Dressing up and trick or treating are really neat, but why stop there where there are so many old and new traditions that are fun to do?
Related Posts :